Providing Superior Health Through Chiropractic
YOUR CHIROPRACTOR IN SLINGER
"I'm new to the area & Dr. Riegleman was highly recommended to me by family members. The experience has been Amazing!  I can't say enough wonderful things about this clinic & the special services they offer, not to mention the friendly and personable staff. I feel truly blessed to be receiving such exceptional care & looking forward to a healthy pain free life. I can only say thanks so much for getting me back on track & for making me feel so welcome every time I walk in. Dr Riegleman & his staff are the best!"
Suzanne Kagan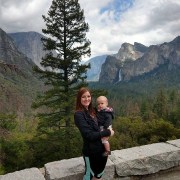 "Dr. Paul is an amazing chiropractor that really genuinely cares about your well-being and getting you healthy and feeling better.  My 8 month old son and I have been getting adjusted since July 2017 and have received nothing but the best care!  I highly recommend him!"
Kim Muckerheide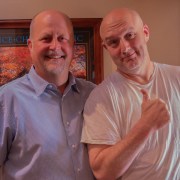 "My lumbar spine has been chronically painful at either a moderate or severe level for the past 2+ years.  I have visited around 22 other chiropractors across the country that were "okay", but never really got my lumbar to move much.
Surprisingly, within my first few visits with Dr. Paul I was already experiencing relief!"
Andrew Hensley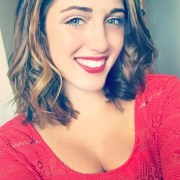 "I wouldn't go to any other chiropractor!  Dr. Paul and his staff go above and beyond to make sure your chiropractic needs are taken care of.  I have never met a more compassionate and caring person than Dr. Paul. It really shows in his work and business.
I can truly say each patient is treated with the same level of care as they would treat their own family."
Ember Shea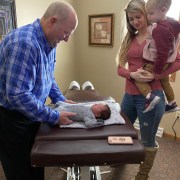 "I've been to a few different chiropractors in my life and Dr. Paul is by far the best at what he does! He is very knowledgeable on the function of our overall bodies and therefore can easily pinpoint why we have discomfort in certain areas! I always feel great after seeing him and he is so gentle and patient with my little one. He's pretty much an open book of information and he is always more than happy to answer any questions you have whether it be about vitamins, children's motor skills, sickness, and so much more. If you are looking for improvement, relief, and more than just getting a "quick fix" then he is the guy!"
                                  -Marlissa Trewhella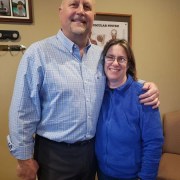 "My husband and I have been coming here for years. I was a little skeptical as I heard from others that had a bad experience from other chiropractors. It's been a blessing to look forward to our regularly scheduled appointments knowing we will be able to walk out straight again instead of being hunched over. The staff, including Dr. Paul, is very knowledgeable and friendly!
                                  -Laura Landvatter